Land for sale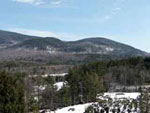 517-acre mountain parcel available bordering on the White Mountain National Forest, including road access and two mountain tops. Click here for more pictures and information.
Anyone interested in Japanese gardening should subscribe to the Journal of Japanese Gardening.
Welcome to Shin-Boku Nursery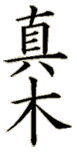 SHIN-BOKU: (n) Japanese. (shin-bo-kooh) "Specimen Tree"; "Principal Tree"
At Shin-Boku Nursery we follow a four hundred-plus year tradition of Japanese garden tree trimming — our trees are trimmed and guided to grow in a style consistent with this legendary art form. Our trees are carefully selected to be hardy in our northern New England's notorious winters. If it thrives here, it will thrive wherever you are!
We also specialize in landscape design services. We will custom design and build your Japanese Garden for you, making the best use of your desires and your site. Click on the picture to right to see some of the custom gardens we have designed and installed.
Come by for a visit. We would love to show you our extensive offering of trees. Take a stroll in our Stroll Garden for some inspiration. Perhaps we can design just such a garden for you. Please call for an appointment.
Testimonials
"For over 20 years Pellettieri Associates has collaborated with Shin-boku Nursery on landscape installations around New England and their quality/selection is second to none. We've received some of the most stunning specimen plants from Palmer over the years, all of which have been cared for as if they were being planted at his own residence. His inventory includes some of the most hardy/unique plants in this region, guaranteeing you'll find a specimen that exceeds your expectations.
Most importantly, Palmer is committed to every plant that leaves his nursery. From installation, to watering, fertilizing, pruning, etc. . . he is always available to discuss proper care for your plant, or make a visit just to monitor the plants health.
We feel very lucky to have been associated with Palmer for all these years and look forward to many more projects together!"
Pellettieri Associates March 2014
"Wow, isn't enough to describe the effort & passion to accomplish all that you both have done. It was a lovely evening and the 10 of us really appreciated your hospitality. Hopefully, Bob & I will be there on Labor Day WE."
Fern and the Ashland girls. Fall 2013.
"My wife and I happened upon the Shin-Boku Nursery and Stroll Garden on our way home from a family vacation in the White Mountains of New Hampshire. Our advice, if you appreciate Japanese Gardens or Japanese Garden Trees, or are even just a little curious, definitely go out of your way to visit this nursery. To be honest, I was in complete awe of this garden; it was, for me, the absolute definition of garden beauty. If there is such a thing as a "garden masterpiece" this is it! In another part of the nursery, we also enjoyed walking through hundreds (a mini forest, if you will) of mature Japanese Garden Trees. Every one of these trees was a true piece of art. I would be proud to have any one of them in my yard, as part of a Japanese Garden or not. In addition, Mr. Koelb and his grandson were gracious with their hospitality, more than willing to show us around and answer our questions."
Peter Grandy, West Hartford, CT. August 2013.
Gallery (click on an image for a larger view)